• floor lamps • led dimmable lamps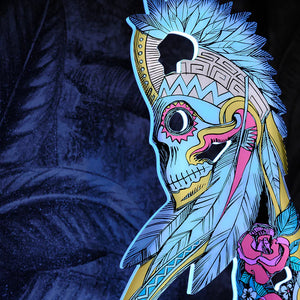 Our handmade designs come directly from the inspirations of urban art, with rock and grounge influences, of the 80s. The tones of the dimmable led lights evoke the neon effects of vintage street lighting.
Floor lamps should be in key positions in a room to accent a living space or add a feel of color and light to a corner space. Our lamps are perfect main character for an ambient, not just a plus to it.
---
• Attack on Titan • wall panels
Attack on Titan is experiencing an international success, Tecnografica continues to celebrate this overwhelming phenomenon with a brand-new collection of wall panels for home decor.
We launched an official collaboration with the publishing house Kodansha Ltd. Not simple posters but wall panels to bring the amazing original comic strips to the homes of the Shingeki no Kyojin manga's fans.